Hotfix Release - June 21, 2021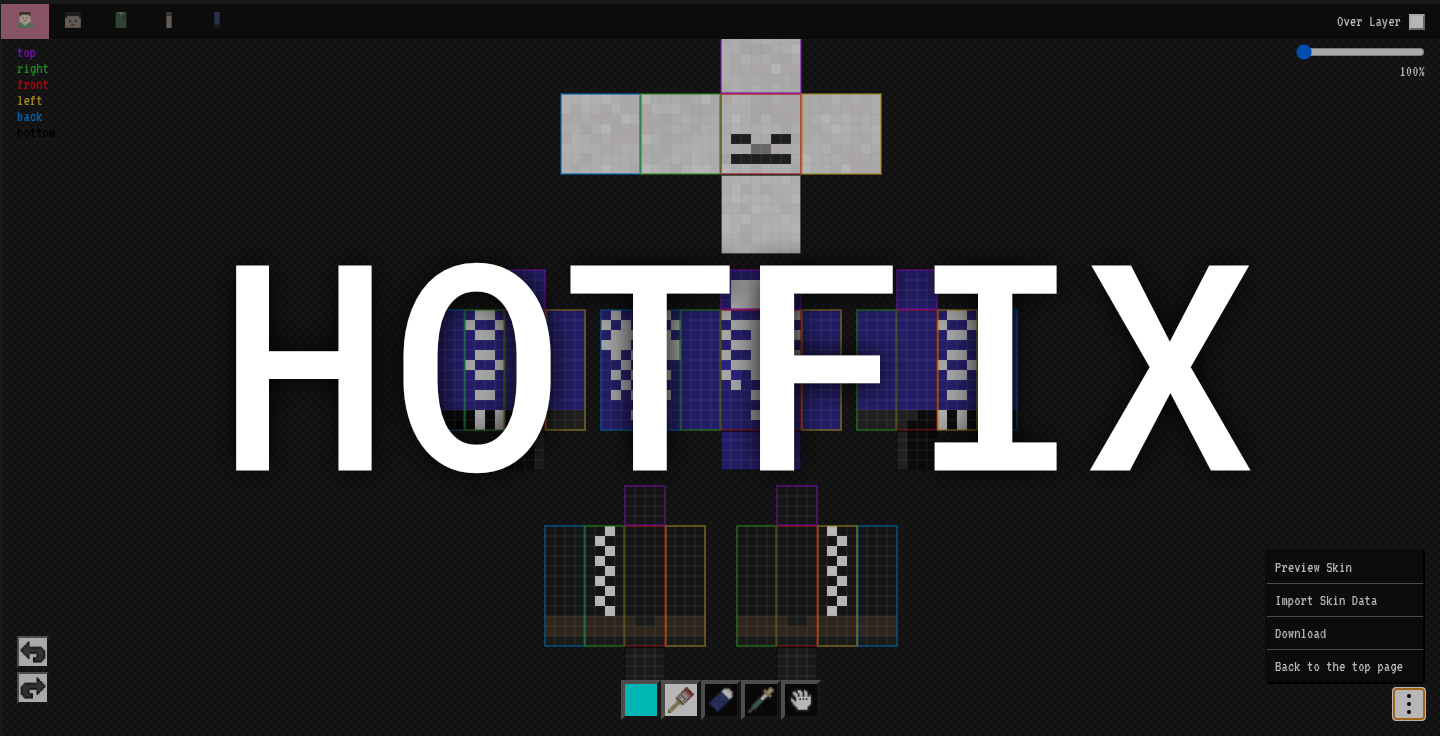 Hotfix Release - June 21, 2021 🧠
Today, we made an emergency release based on feedback.
The bugs are as follows 🐛
Downloaded images cannot be saved when using a PC browser
Reproduction Method
When you clicked the download button on your PC browser, an image for download was displayed. The image was supposed to be saved by right-clicking on it, but it did not save properly 🙏
What we do
If you click the download button on your PC browser, the skin will be downloaded immediately💪
The release has already been completed.
Note
There were no problems from touch devices such as smartphones.
Thanks for the feedback!
This bug was noticed from feedback. Thank you very much!🙇‍♂️
If you have any questions in the future, please feel free to contact us, we'd be very grateful!