Release theme switching and other features - v3.1.1 (September 18, 2021)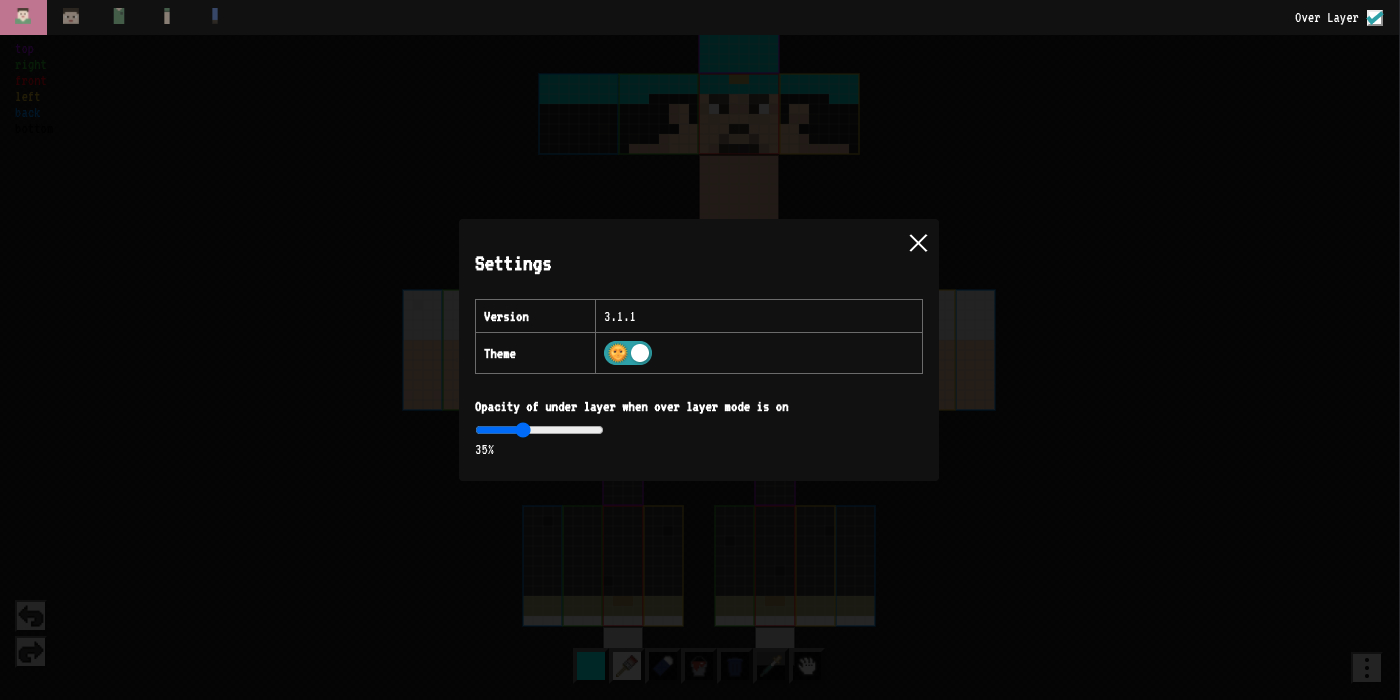 New Release - v3.1.1 (September 18, 2021)
It's been a little while since we released it, but we've released a few features to make skin creation more convenient 🙆️
Release details
Added a new setting menu 🛠

Change the theme between dark mode and light mode.
You can now change the transparency of the layer below when editing over layer.

Fixed an annoying selection in the edit menu while creating on a phone.
I'm really happy about this release, because I often get frustrated when I'm editing on my phone and the menu goes to the selected state 😅
How to use the settings menu
The menu button in the lower right corner now has a new item called "Settings".
Click on it to open the Settings modal.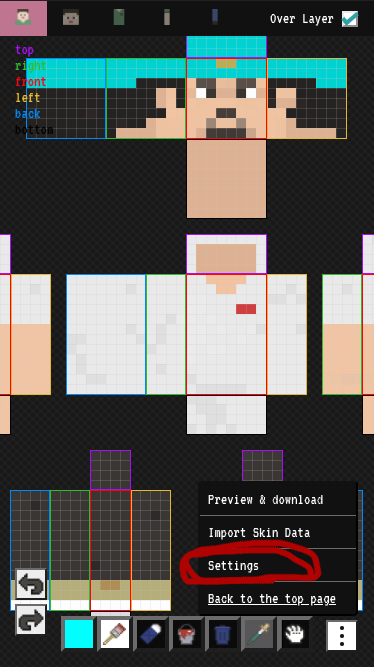 Here you can do the following
Checking the Version

The current version of the application is displayed.

Theme

Switch between dark mode and light mode.
The default setting is the same as the browsing environment setting.

Opacity of under layer when over layer mode is on

Set the opacity of under layer when over layer mode is on.
The default setting is 1.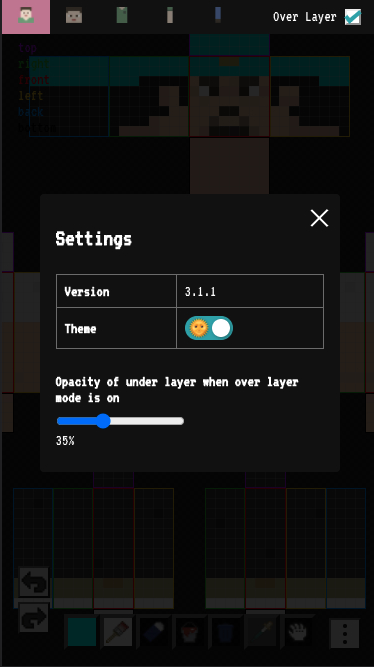 Theme switching
Depending on the skin you are creating, you may want to switch the color of the background. For example, when editing a dark colored skin in dark mode, it was sometimes difficult to distinguish the background from the skin.
With this release, you can now switch the theme according to the situation🌞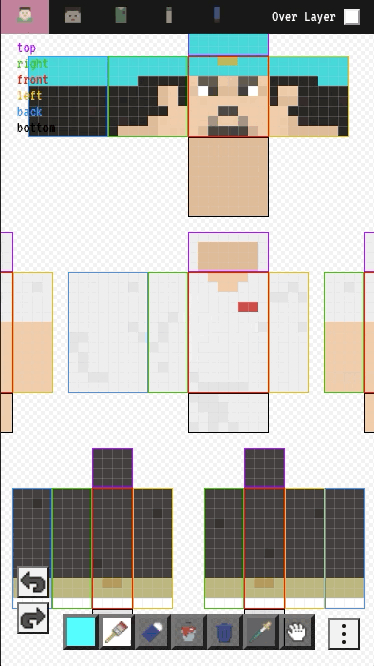 Transparency of under layer
The bottom layer and the top layer are displayed on top of each other to make it easier to see the status of the work in progress. However, when the colors of both layers are similar, it was difficult to tell if the layer was painted or not.
By using the transparency setting, I think it is now easier to check the status of both layers and apply color.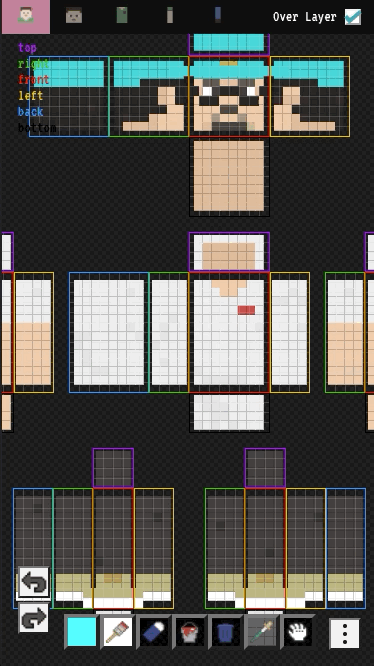 We're looking forward to your feedback!
We plan to add more great features in the future💪.
The next release will be around the color settings.
If you have any questions or comments, please feel free to contact us and we will be very grateful!✨