Skin Editor for Minecraft features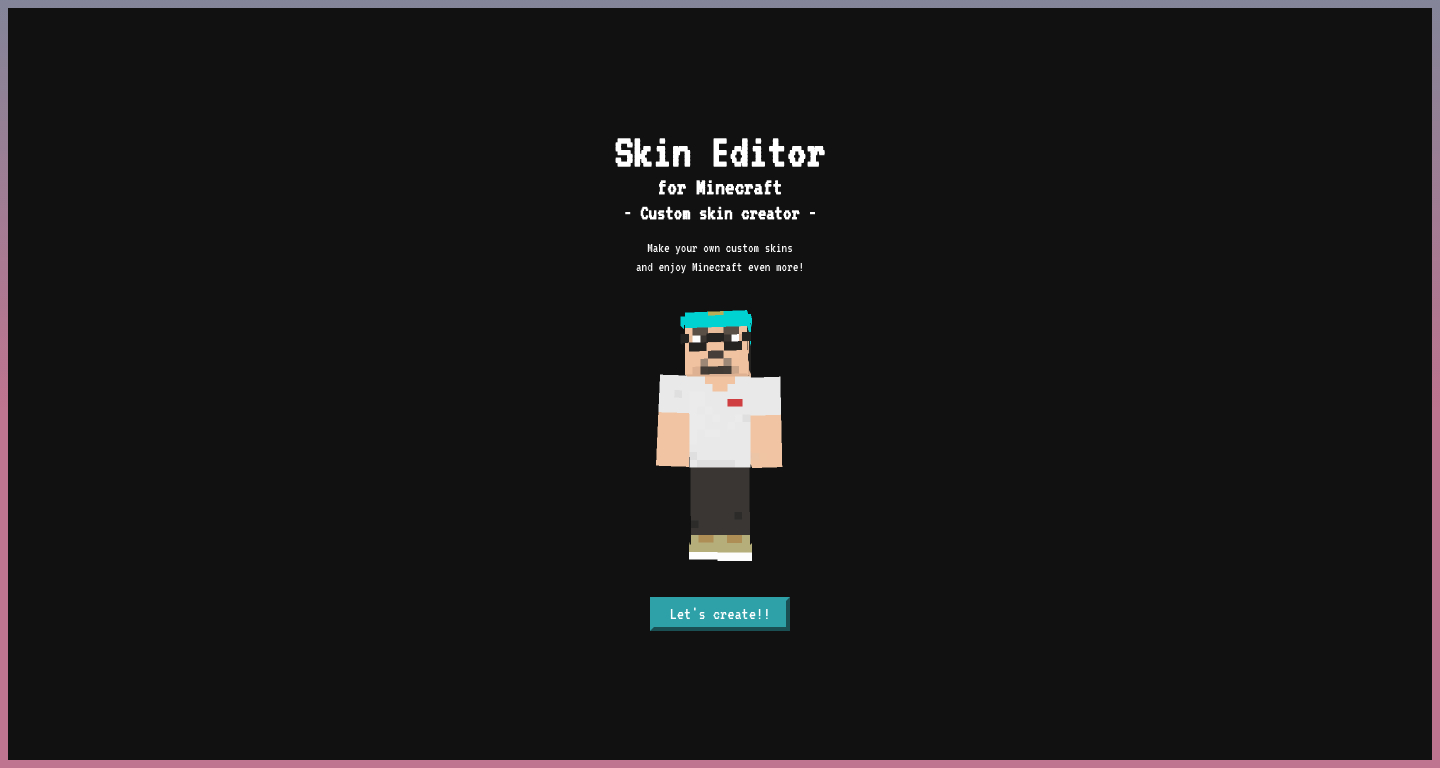 Skin Editor for Minecraft features🛠
The Skin Editor for Minecraft has a variety of features and functions. Here is a brief introduction to them.
Creating🌈
Several features have been added to make it easier to create your ideal skin💪
It's easy to zoom in and out for detailed writing!
Customization of overlayer is also supported.
It is possible to create each part individually.

For example, on a small screen like a smartphone, it is easier to concentrate on creating each part individually.
Of course, there is also a mode to create all the parts in a row.

The status is automatically saved.
If you make a mistake and delete a tab or reload it, don't worry🙆️.

The status will be saved in your browser.

If you're not sure, we recommend you to download the skin you're working on.

3D preview is also available simply!
Importing 🧇
You can also import your own skins to customize it!
You can use the Import function to import your own skins!
You can also import images other than skins.

I don't know what kind of skin it will be🥰

Presets are provided

We have prepared ready-to-use presets!
You can customize them based on the presets.
More presets will be added soon!💪
Why 2D instead of 3D ?🤔
I know of several apps for creating Minecraft skins, but they all involved painting colors on a 3D skin.
I found it intuitive and easy to understand, but I found it difficult to paint. So I came up with the idea that it would be easier to make an exploded view and paint on a flat surface.
This is the reason why I created this application.
For that reason...
Please try to play !! 🙆️